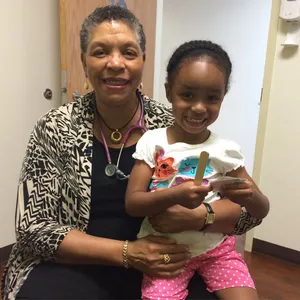 Well child visits or "check ups" are (hopefully) the most common reason you'll come to our office. These visits are focused on growth, development, nutrition, and sleep. We'll discuss any concerns you have about your child's health, refill medications, and give immunizations.
Schedule:
Newborn-1 month-2 months-4 months-6 months-9 months
12 months-15 months-18 months
24 months-30 months
Starting at age 3 years, we see all children once a year
Immunizations given at each visit can be found here . Try not to promise "no shots today" to your child; a flu vaccine or catch up vaccine can create some disappointment and tears!
Forms:
We have the State of Illinois Child Health Exam (school/daycare) forms, IHSA Preparticipation Form (sports form), and Asthma Action Plans on the computer. If you have additional forms like request for medication at school, camp forms, or college forms, please make sure to bring them with you. Let the nurse know what forms you need filled out when you are being roomed so we can everything ready for you at the end of the visit.
We are happy to fill out forms at no charge outside of a well child visit, but please give us 5 business days to complete them. Your child must have had a physical within the last 12 months for us to complete a form.